The 4th Trampoline Park (700sqm) In South Africa
Date:2023-06-30 04:40:49 Visit:287
A new indoor trampoline park (700sqm) just ready in South Africa, this is our 4th trampoline park built by Liben Group. This park include 10 different games, except the classic games, we also add the spider wall, interactive tap wall and wipeout, which will be more attractive for players.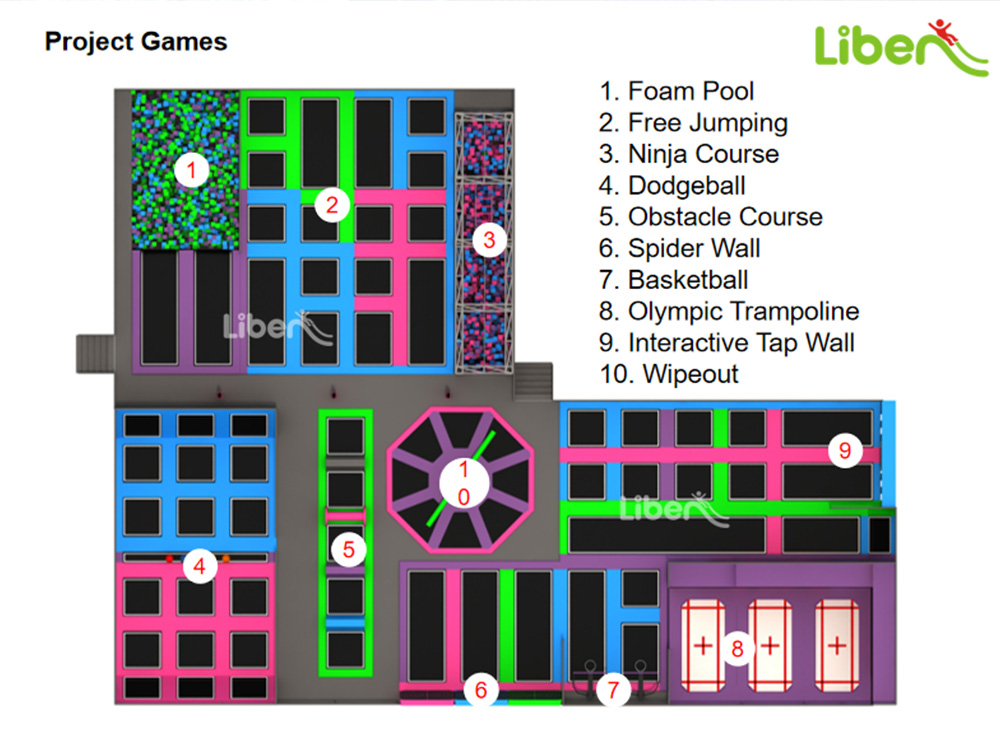 Spider wall is attractive and funny for players, it attract every player to play it and take video for that. About interactive tap wall and wipeout, it let players play together, it's more interactive and challenging. It makes players not just play along, they will also invite his friends to join.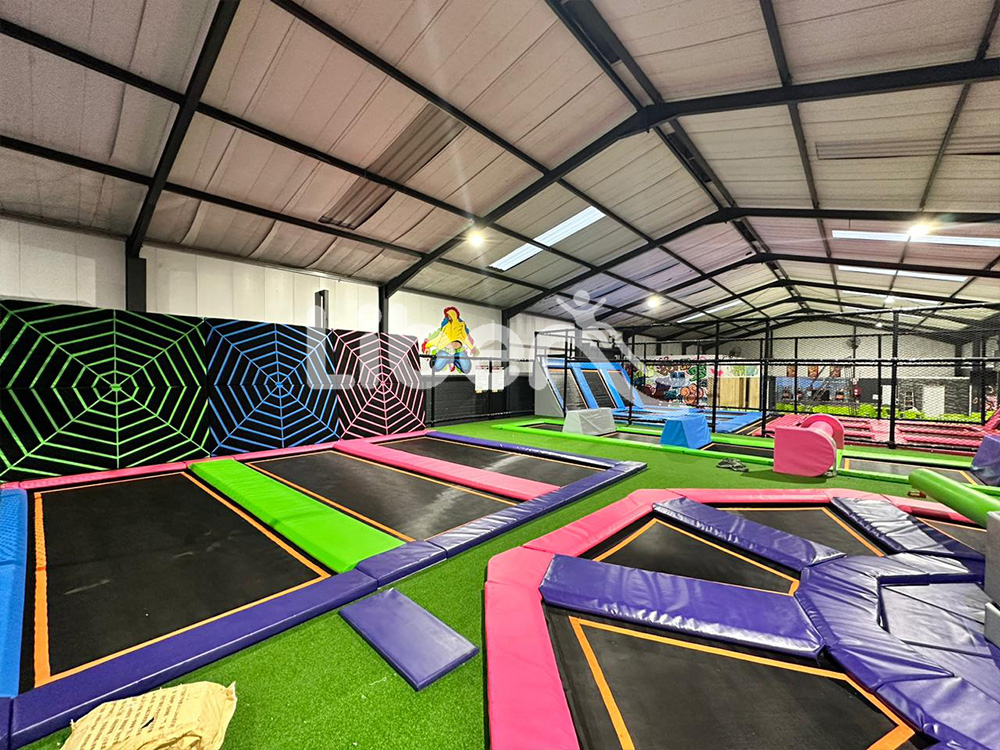 The obstacle course, it make trampoline more challenging, if you just jumping on the free jumping area, you may feel boring after jump 10-15 minutes, but this obstacle will be attract players to challenging himself, and they can also compete with his friends.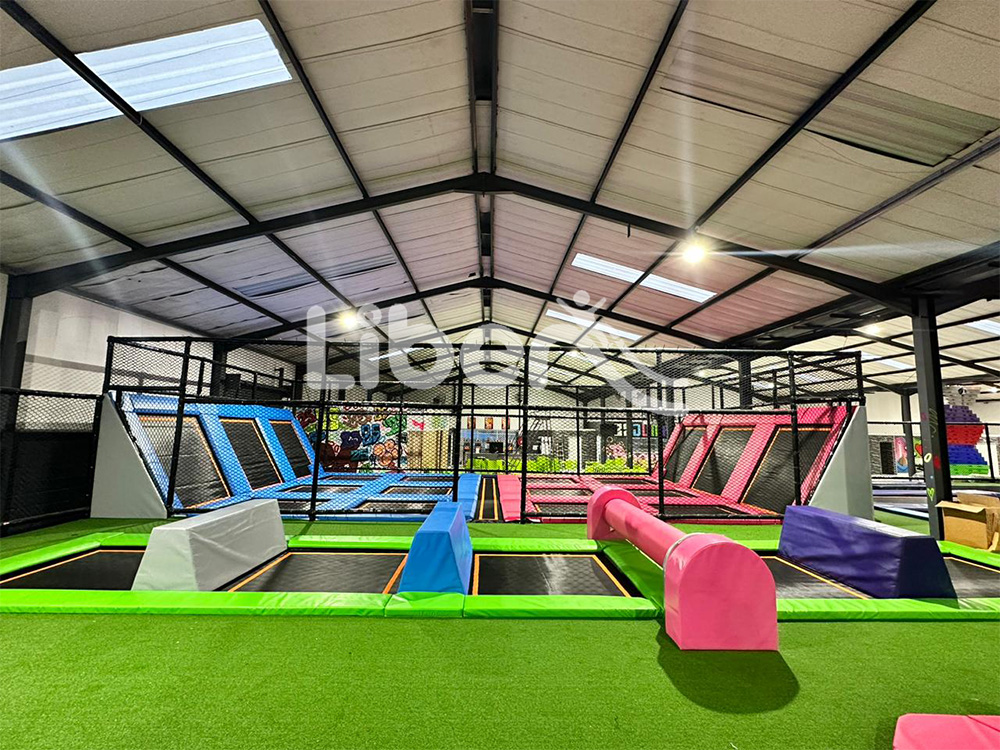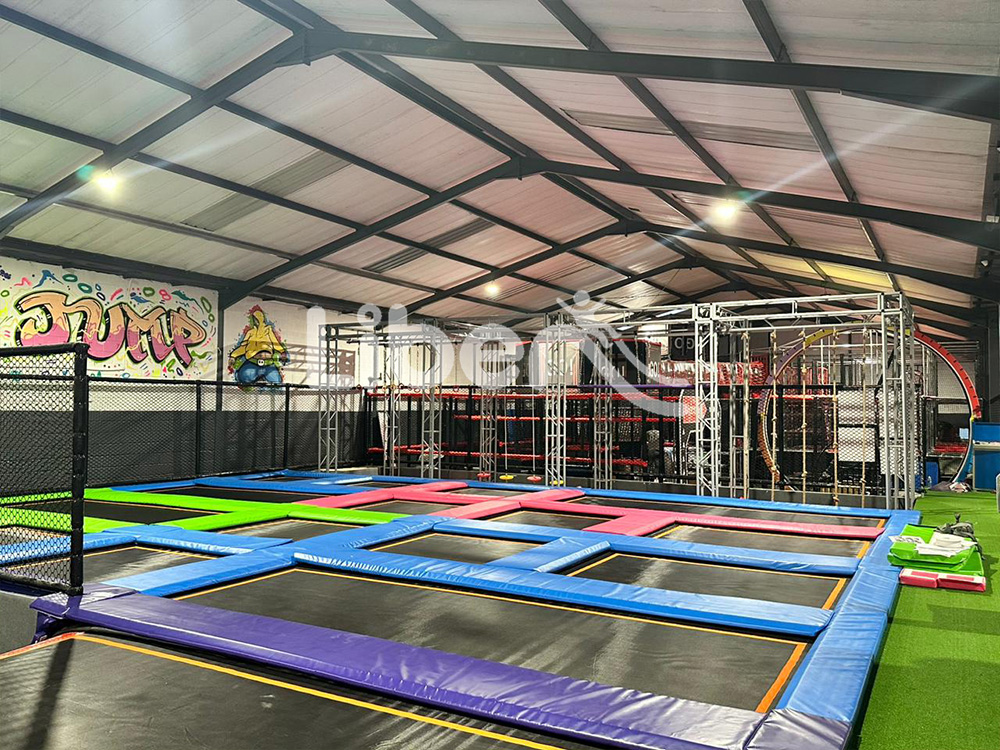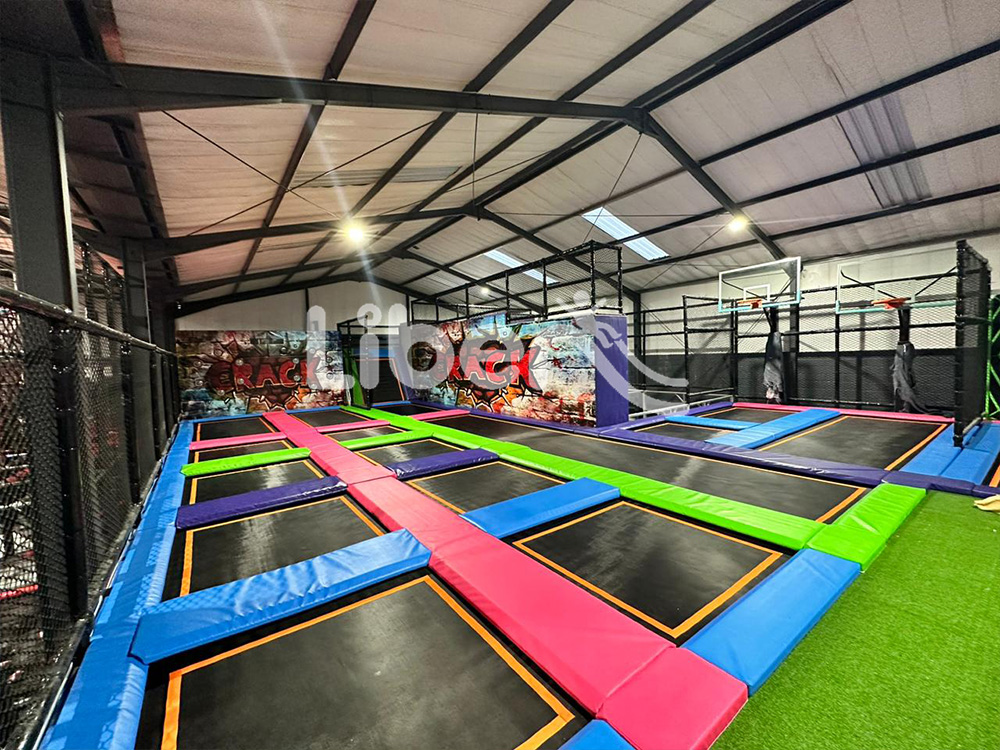 With the end of the epidemic, economies around the world began to recover, and China also ended its three-year epidemic control in November last year.
Since February, we have received more than 15,000 square meters of trampoline orders. We have seen the recovery momentum of indoor play, and customers who have suspended projects in the past have also begun to restart projects.
We have been focusing on the indoor trampoline industry for 9 years, hoping to use our accumulated experience in this industry and professional advice to help more people who plan to join this industry.
Keywords in this article: