2020 Last Special Bonus for YOU
Date:2020-12-02 01:13:16 Visit:1408
Looking back at the year of 2020, we cherished all the companions along the way, who trusted and supported us through such a tough period. As the Christmas season and New Year are drawing near, we prepare a lot of benefits for you as rewards or gifts with sincere wish that you will have a prosperous new year.
1. Hot New Products and Stock Items with BIGGEST sales
Only one set for each stock item, first come first served. The new products are hottest on the market, if you have projects on the way, you can buy in this month and let our designer put it into your design so you can have the big sales.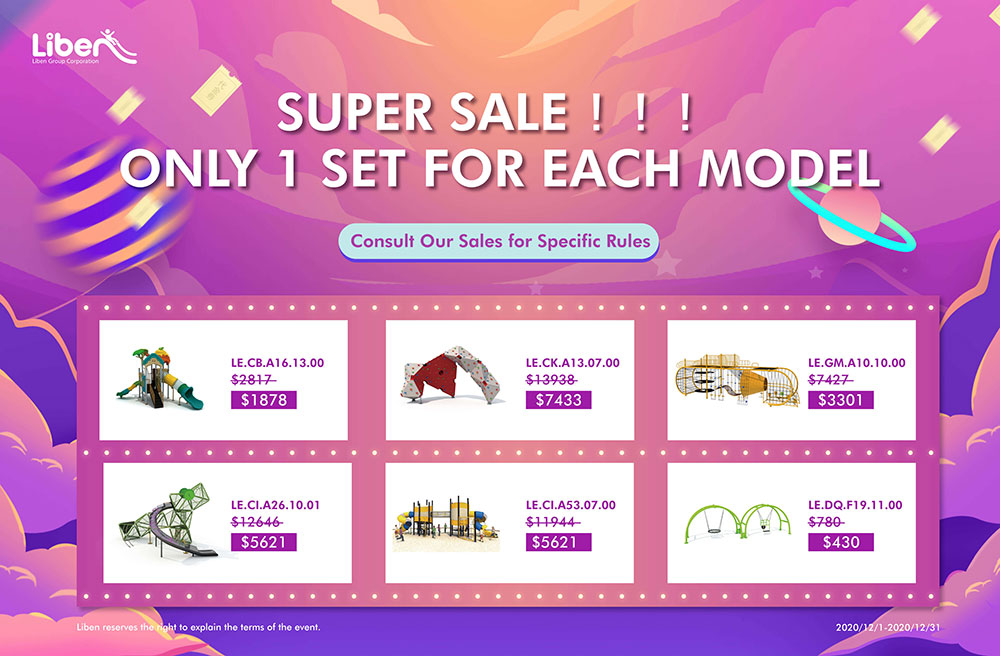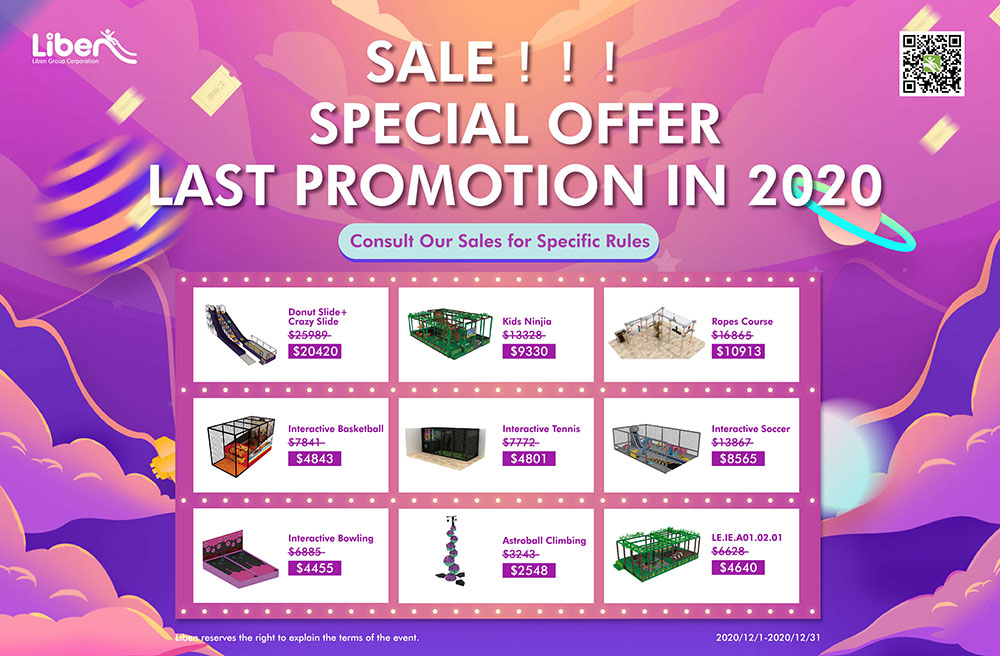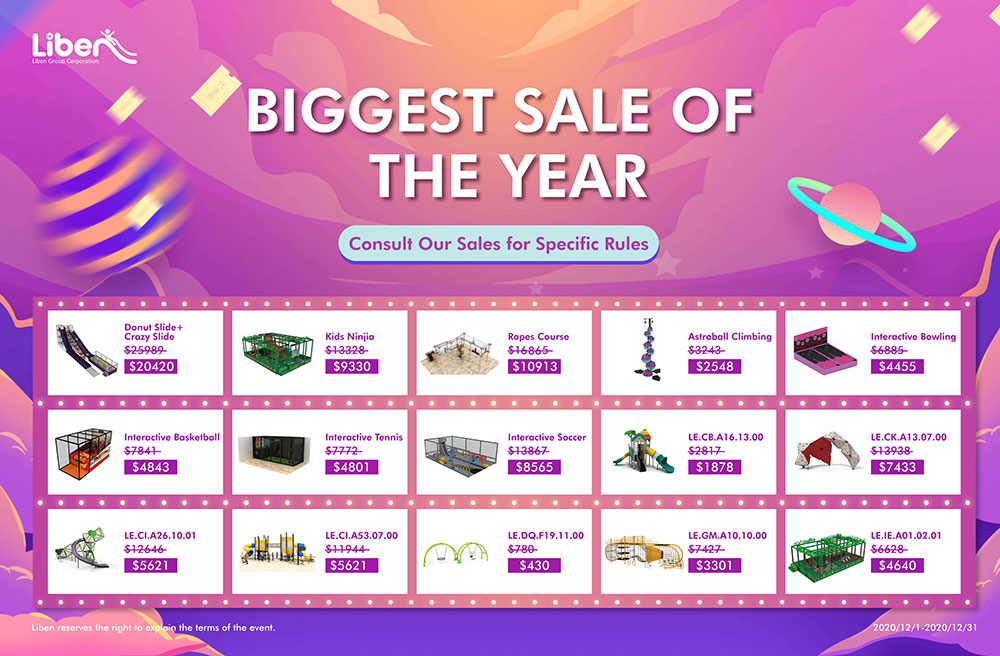 2. Deposit Bonus up to $30000 discount
We've got big bonus for clients who deposit in this month, $10k deposit for $10k bonus free, $20k for $20k and $30k for $30k, you can consult your sales for the specific details for the promotion.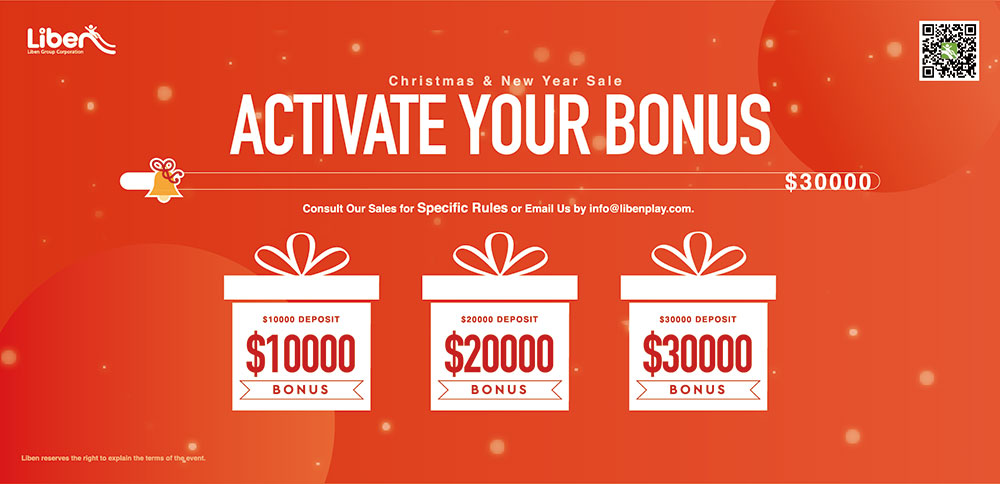 3. Luck Draw for VIP clients
We've selected lots of cool gifts for our valued clients. Come get your Christmas and New Year gift. Big or small, it's our best wishes and hope it would bring you warmth in the winter. Good luck in the lucky draw and the coming new year.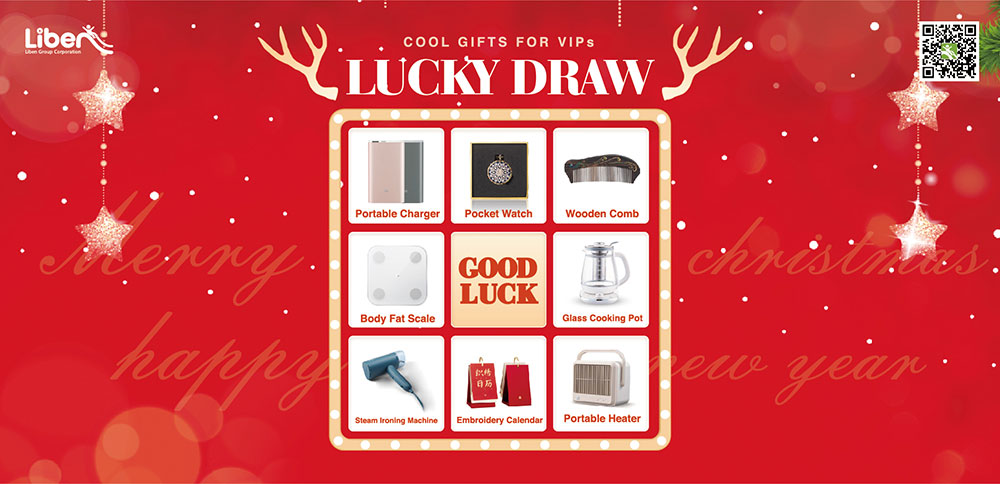 Liben Group is committed to producing high-quality indoor and outdoor amusement facilities, and has many years of experience in planning and design, production and installation, operation and management, we insist on steady operation, continuous innovation, open cooperation, and construct a point-to-point comprehensive solution in outdoor parks, indoor parks, preschool education, children's scientific exploration and other sections. We have customers all over the world especially North America, Europe, Asia and the Middle East, and we are constantly plowing into the amusement industry with international design concepts and international quality.
Liben Group Corporation
Address: Wenzhou, Zhejiang, China
info@www.libengroup.com or Tel: 0577-66977778
Keywords in this article: