Pokiddo Trampoline Park Franchise Opportunity
Date:2019-09-09 04:00:37 Visit:1478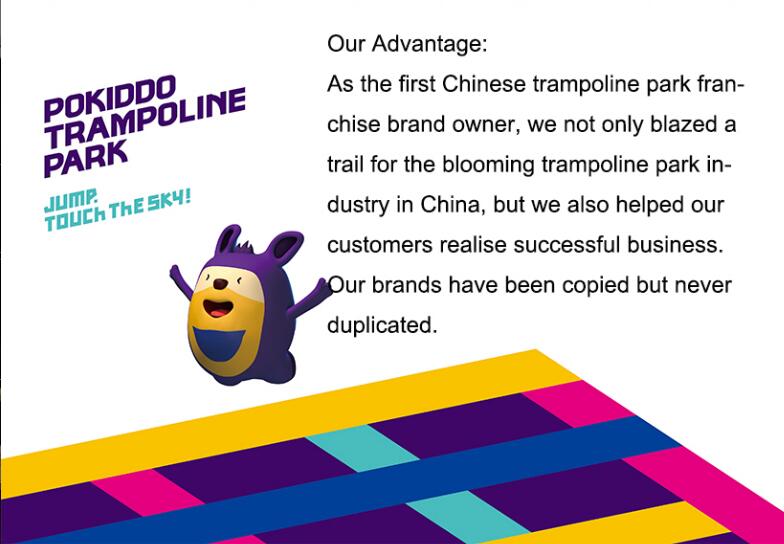 As the first Chinese trampoline park franchise brand owner, we not only blazed a trail for the blooming trampoline park industry in China, but we also helped our customers realise successful business. Our brands have been copied but never duplicated.
1. Over 30 parks joined with Pokiddo in 1 year after we release our franchise opportunity;
2. We have built over 800+ parks in 70+ countries;
3. We are the only brand who have our own cashier system which is designed for running a trampoline park, brand design team and operation training team in China;
4. Our equipment is meeting the safety standards set by the most authority certification company--TUV;
5. We are the only brand who provide actual one-stop service, including brand franchise, interior design, project design, product manufacture, business operation training,
cashier system, and gate & lockers;
6. As the president company in the Toys Association with over 30 years experience, we learned what kids love and what it takes to build a successful entertainment venue that
keeps guests coming again and again.
7. The budget of joining us is only 35% of other similar famous brands. We provide you bigger opportunity of success with smaller budget.