Which Parts Of The Trampoline Park Are Dangerous And Do You Know The Safety Instructions?
Date:2020-08-19 09:27:43 Visit:1406
Normal exercise is indeed very popular with everyone. The feeling of jumping three feet high, I believe no one will miss it. Young people who like to stimulate and like challenges will like the trampoline park project even more. But when playing the
trampoline park
project, we still need to pay attention to the hidden dangers of the trampoline park, and we need to pay attention to our own understanding of safety. Some dangerous actions are absolutely not allowed, this needs to be understood clearly.
This article contains the following:
1. Do not touch the edge
2. Follow the actions specified by the staff
3. The professional area depends on its own strength
4. Parents with children should pay attention to care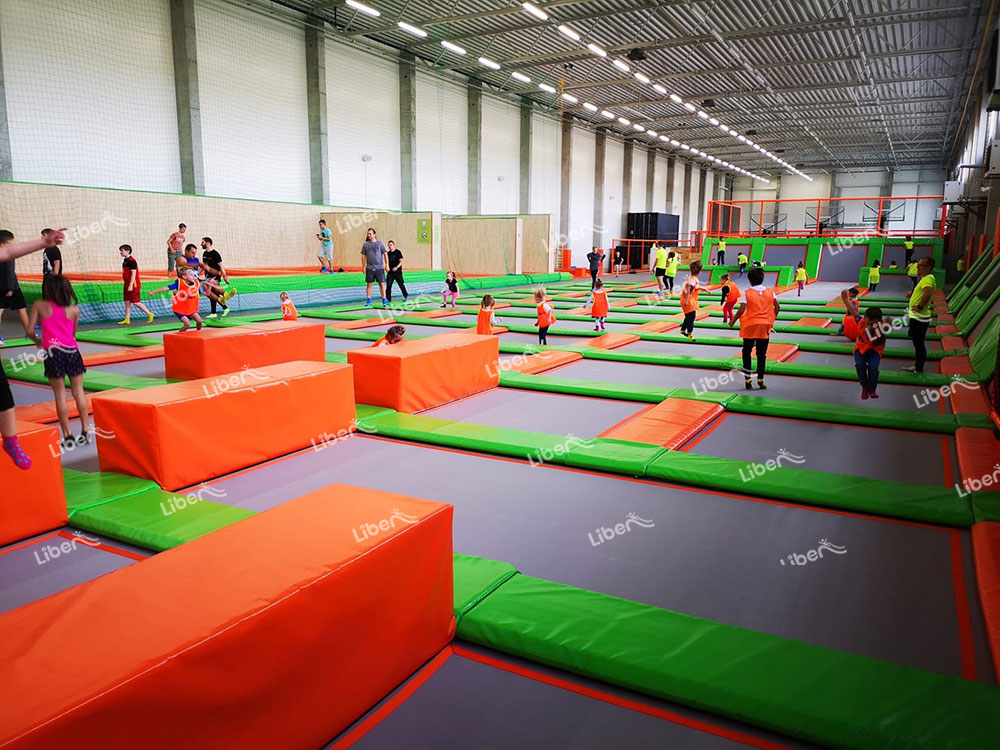 First, the edges should not be touched
The trampoline park feels very safe. I feel that this bounce is very soft and will not be injured at all. But in fact, there are certain equipment rules in the trampoline park. In short, this place is hard, and if you touch it, you may be injured. This is a very important point. If you are seriously injured when you touch a place that shouldn't be touched, then the gain is not worth the loss.
Second, follow the actions specified by the staff
When you slide or do some jumping exercises, you must strictly follow the guidance of the staff. After entering the trampoline park, the staff will lead you to warm up for about 15 minutes. This warm up must be done, if not If you do, you are likely to be injured or cause physical discomfort. When playing the trampoline park project, you must do the designated actions of the staff.
Third, the professional area depends on its own strength
The professional area is really interesting, but it also depends on your own strength. Some people play better and can go to the professional area at this time, but some people feel that this professional area is more exciting and go, but they did not expect that they are not up to the important task.Resulting in injuries, then this is really a pity.
Fourth, parents with children should pay attention to care
Parents who take their children to play need to pay attention to the care of their children. Some parents don't bother too much and put their children in this place to play casually, but in fact this danger must exist, and parents need to have a snack.
The
trampoline park
is indeed fun and full of joy, but we also need to put our own safety first, otherwise, if we get injured, it is really too bad.