Liben Trampoline Park Project In Sweden- Jump Trampoline Park Franchise
Date:2023-07-31 03:29:53 Visit:243
JUMP Trampoline Parks in Sweden is an indoor trampoline park franchise, which opened 3 big trampoline parks in Sweden, the Jump Malmö, Jump Örebro and Jump Umeå , each park all over 3000sqm. The cool environment filled with energy and joy. There are trampolines of different sizes and difficulty. Jump, play and have fun, try thrilling challenges and exciting activities.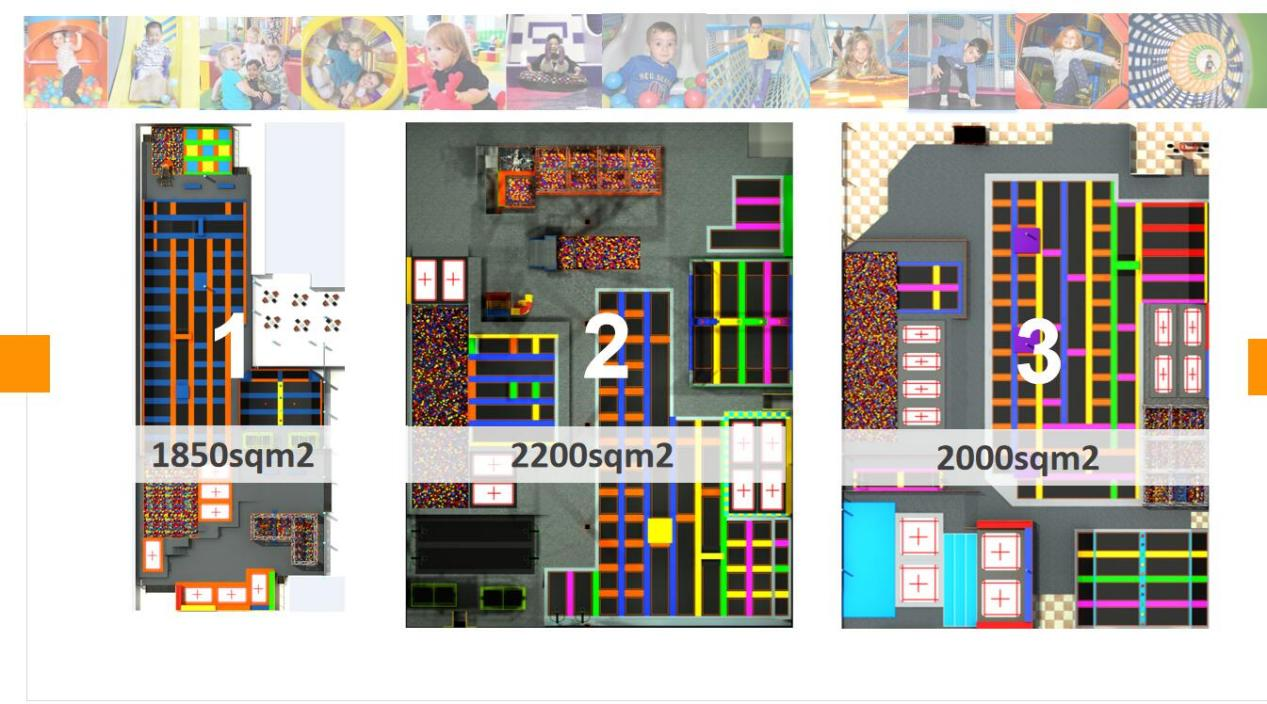 1.
The
Successful Project of
Jump
Trampoline Park
Malmö
The customer are proud of Jump Malmö, it got great success when it opening. 56 media articles in national and local printed press and TV reaching more than 8 million people. Fantastic response on Instagram, Facebook and YouTube.JUMP is in the best position to win in the Nordics
• JUMP is the only brand known by media as of now
• JUMP has a proven team that delivers
• JUMP has a simple ownership structure
• JUMP has a unique geographical reach
• JUMP has a a unique relationship with property owners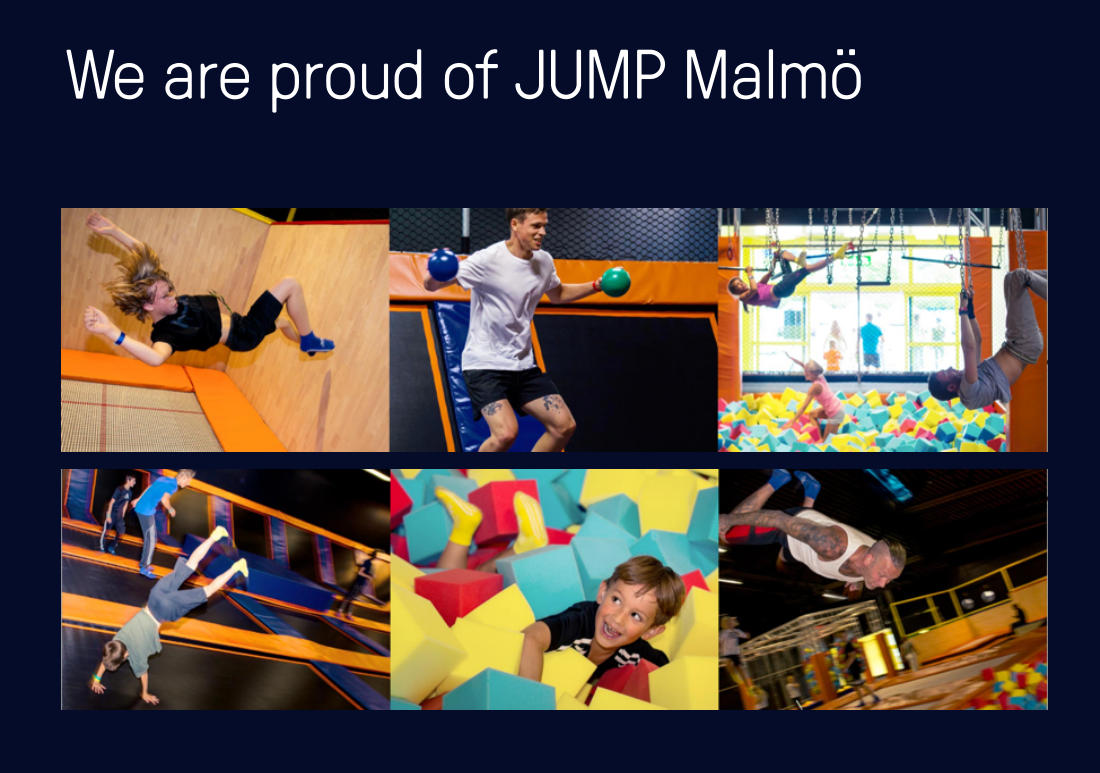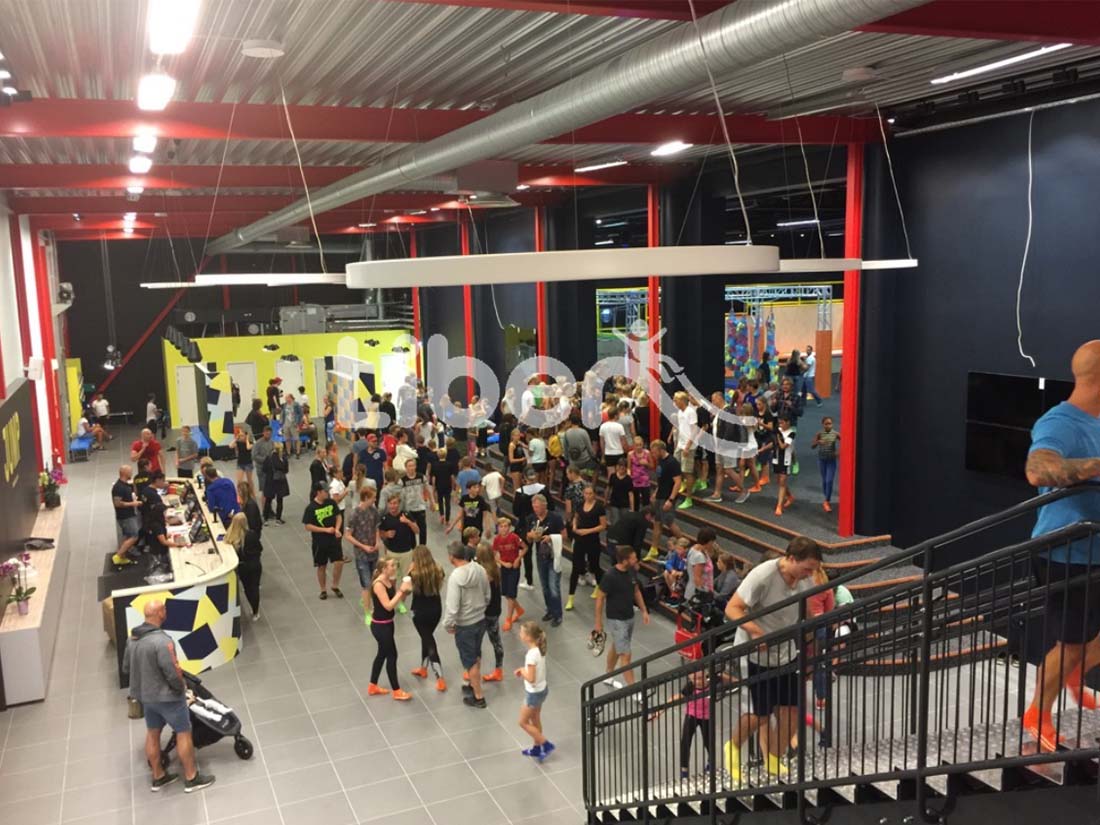 2. The Project Background of Jump Trampoline Park
It is the investors' keen market insight and the potential of the Nordic market that make the trampoline park project a great success. The investor was a Norwegian Olympic skiing national champion and a perfectionist. It has its own innovative and unique ideas for the quality requirements of the equipment and the equipment layout design of the trampoline park. After conducting in-depth investigations and comprehensive service comparisons with many manufacturers, investors have taken a fancy to our equipment quality, production strength, operation services and brand concept, and finally chose Liben as a partner.
3. The Project Procedure of the 3 big Jump Trampoline Parks
All the 3 parks took 3 months from start to opening.
To build a trampoline park, the site is the top priority and is the key to running the park successfully as well. Considering that the young are the main players of the trampoline parks, generally we recommend the site of the park should be close to schools, commercial centers, supermarkets, gyms and comprehensive amusement park, or anywhere the young would love to go. And according to our experience, the below are some preferable site choices of building trampoline parks for your consideration:01 Hangar/story building 02 Sports Hall 03 Commercial Centers 04 Mall Artrium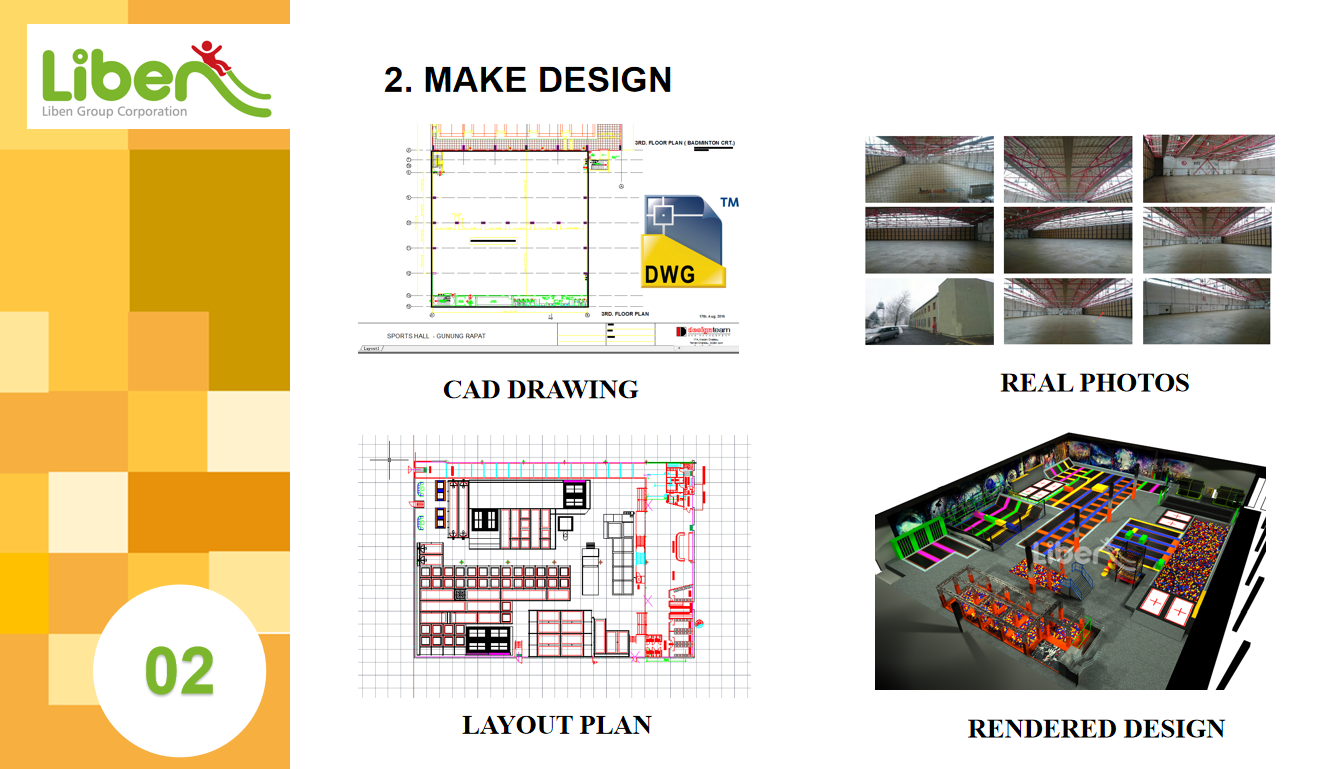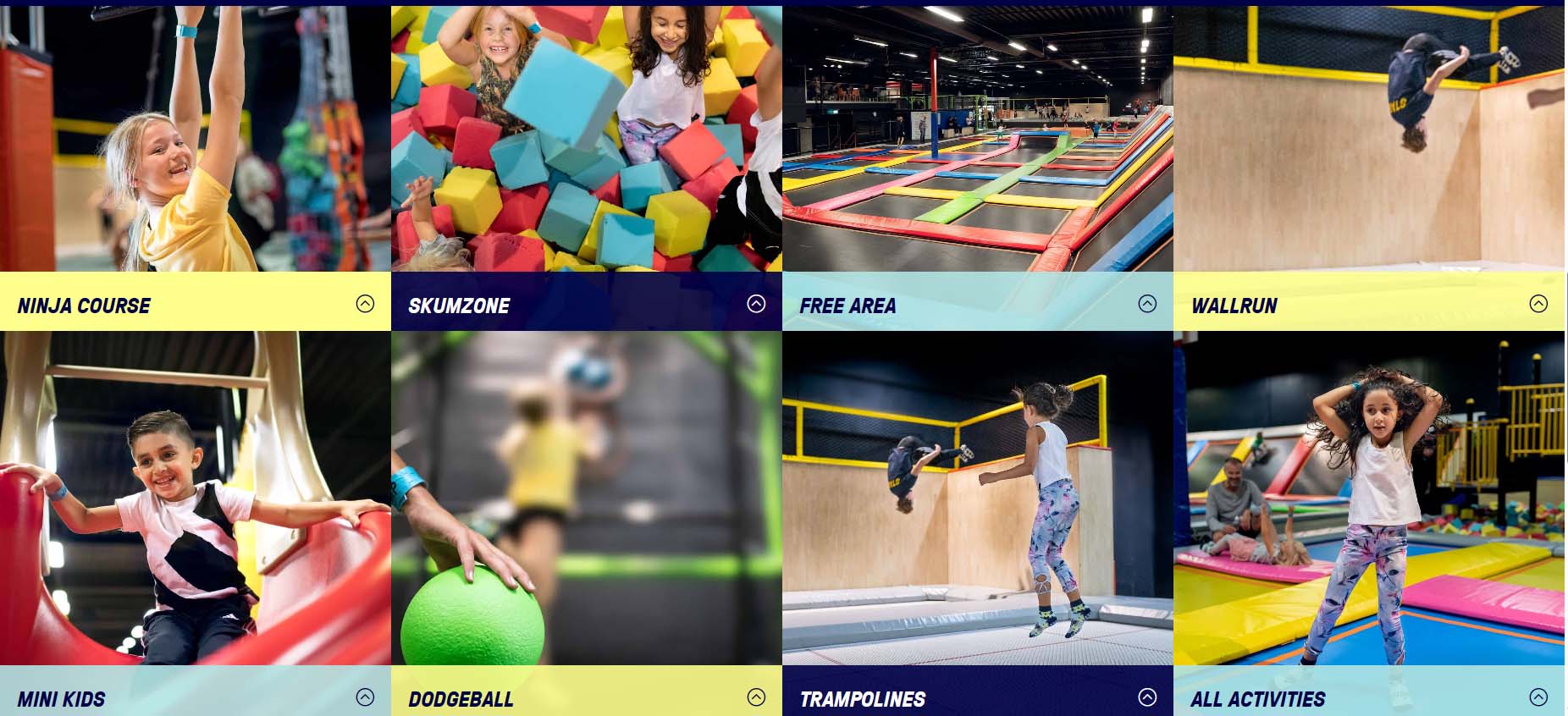 Keywords in this article: