How About Children Trampoline? The Best Park For Children!
Date:2020-07-16 11:02:38 Visit:1771
The improvement of living standards has promoted the development of the tourism and entertainment markets. Providing more entertainment and leisure venues for everyone has become the choice of more investors. The development of the children entertainment market has brought the
children trampoline
industry into the peak of development. The project The development of the company relies more on modern mechanical equipment and humanized management, bringing children the pleasure of playing and improving the development of children's physical qualities. In life, they are far away from more electronic products.
This article includes the following:
1. A project to release the nature of children's sports
2. The charm of children's trampoline equipment
3. Unpowered equipment is more popular
1. A project to release the nature of children sports
If you want to run a children trampoline project well, the first thing to do is to know what the children are thinking and what specific knowledge they have about the game. Fully understand the needs of children of different ages for amusement products. In the children trampoline park, different products are used to meet the needs of children. Let the children release their nature and find true happiness in the joy of playing.
If the three to six year old baby comes to the children trampoline park, the children play alone, they have a certain ability to recognize colors and objects, playing sand, swinging, sliding slides are their favorite; for the six year old baby to come It is said that their long-term home life makes them prefer to play with their friends, and slightly more abstract projects will be welcomed by them, such as mobile devices, combination toys and so on. Climbing amusement equipment can better develop children physical balance and coordination ability, suitable for children over the age of ten to play.
2. the charm of children's trampoline equipment
Come to the children trampoline park, let the children feel the beauty of the world with their eyes, and let the children feel the power of growth with their bodies. The multi-colored colors are part of the children colorful world. The strong color matching can make children more interested. All amusement equipment will take protective measures during the children play, such as rubber mats, sand, etc. Can greatly reduce the probability of falling injury.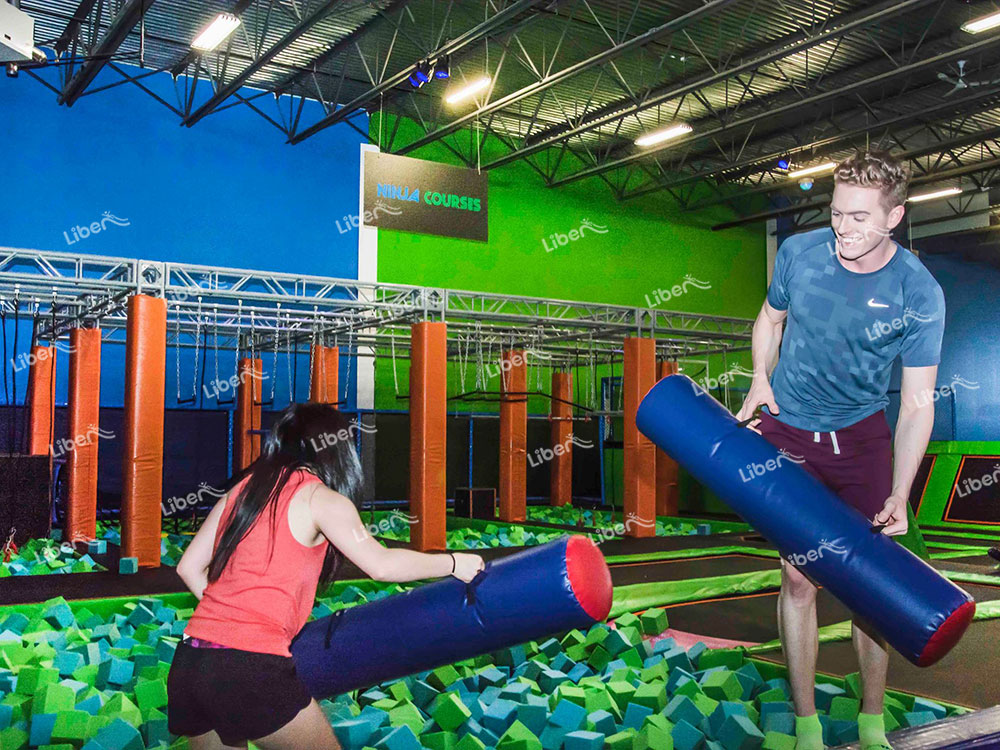 3. Unpowered equipment is more popular
In the world of
children trampoline
, those unpowered devices are more popular with them. In the use of these devices, the main game actions of children are climbing, jumping, running, drilling, and climbing, so as to better exercise their coordination ability. The training of physical strength and the upgrade of play experience have been welcomed by the market.